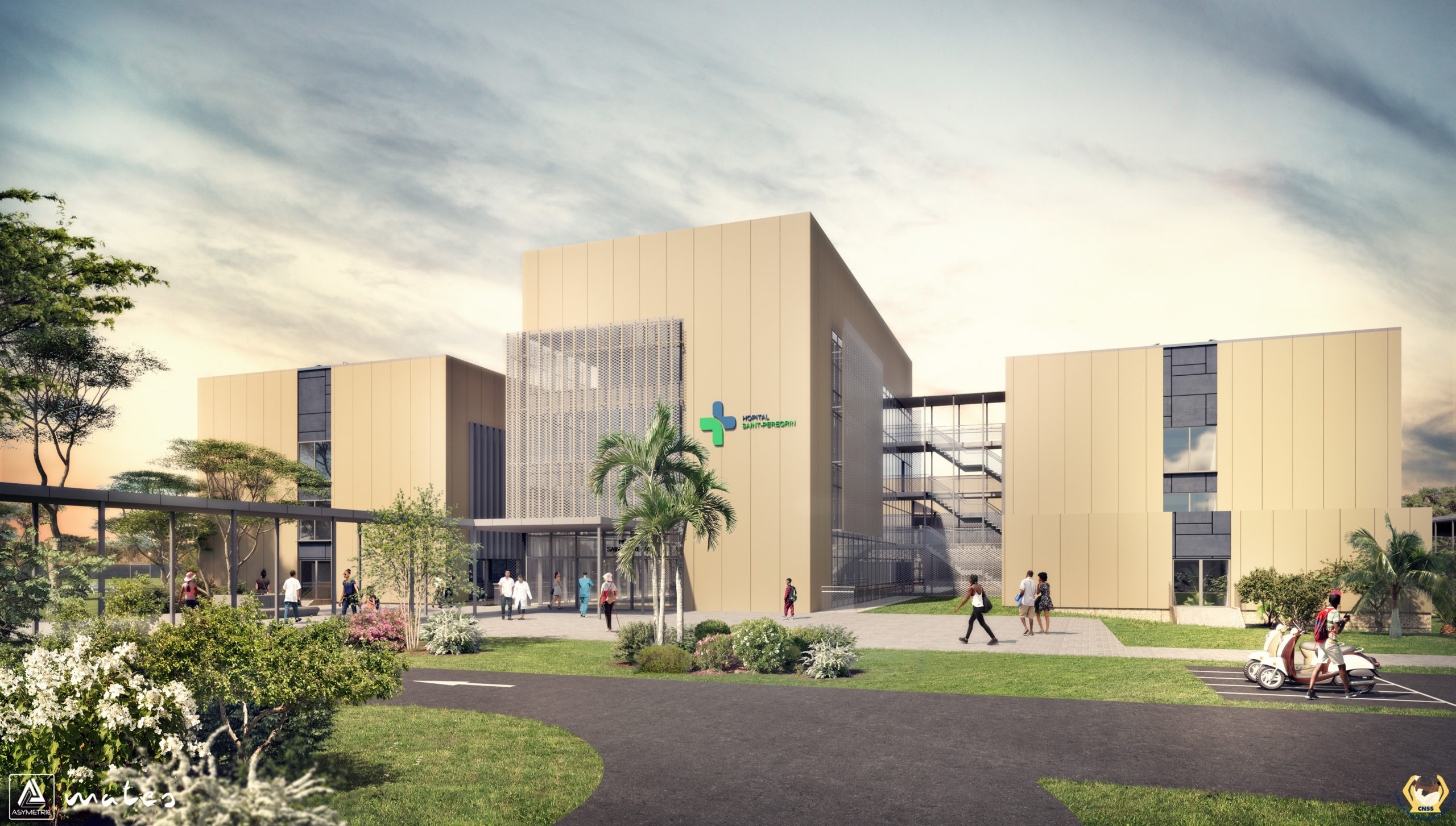 After the successful completion of the first block on July 22nd, the second block should be finalized at the end of October. At the same time, the teams on site are installing the siding on the first block, which will be completely closed at the end of October as well.
The third block is currently being prepared and will be shipped to Togo within a fortnight, for completion at the beginning of 2021.
The hospital will be composed of 8 blocks in all, including 6 dedicated to medicine, one to logistics and a cafeteria block.
As a reminder, the Saint Pérégrin hospital is destined to become a reference hospital combining innovation and top-of-the-range services to Western standards at an affordable cost for the population. Among these innovations, we can mention its focus on total outpatient care, with short-term hospitalizations covering medicine, surgery and maternity, all based on a high level technical platform.