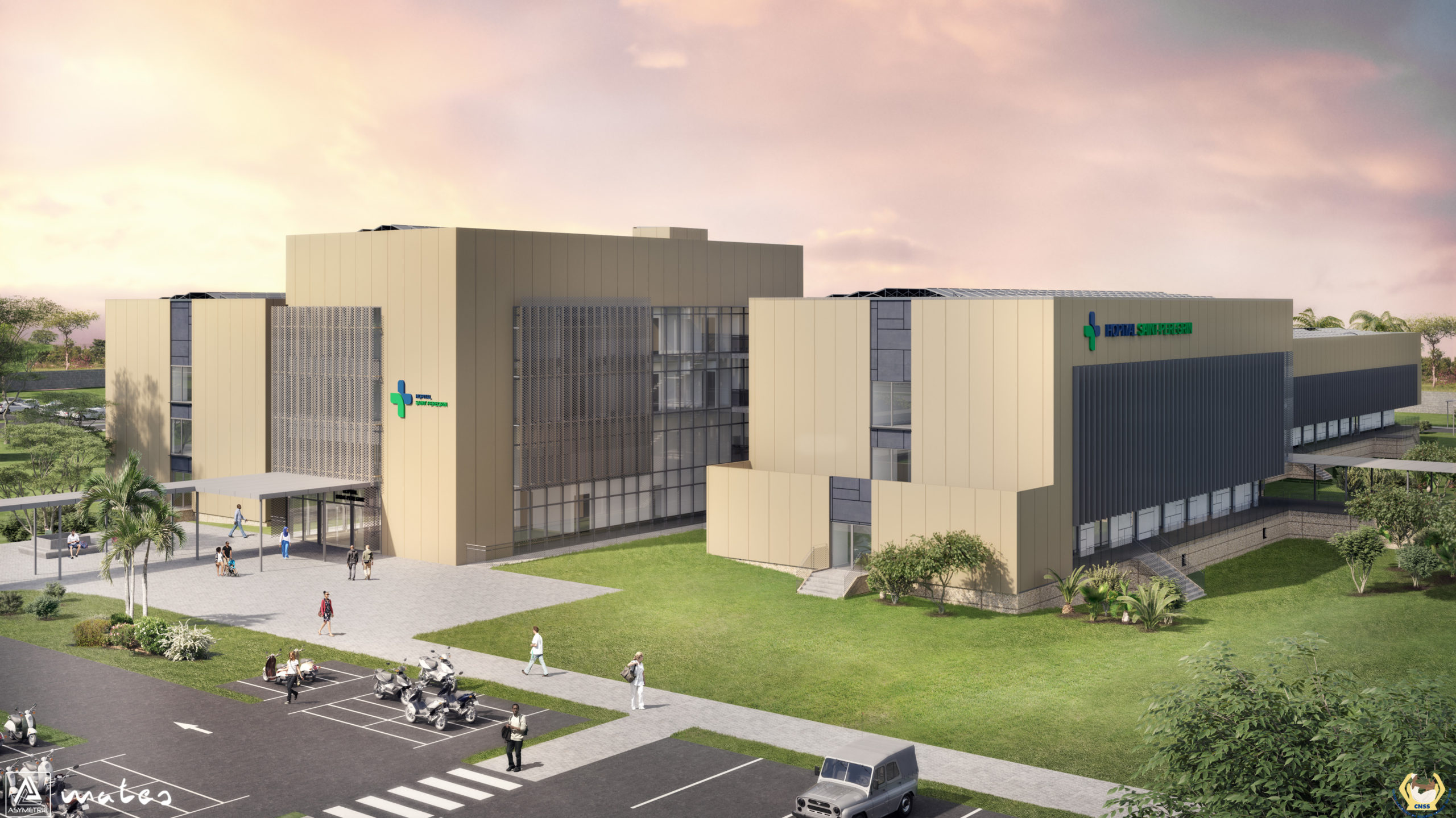 After the foundations were completed just over a month ago, the structure of the ground floor was fully assembled and the first floor is now beginning to take shape.
This first module of 780m2 prefabricated in the factory is now ready to receive the trim. Complying with all hospital hygiene standards, this module will be used for consultations and very short-term hospitalisation. The other modules that make up the hospital will soon be assembled on site, following the same model.
As a reminder, the Saint Pérégrin hospital is designed to become a reference hospital combining innovations and top-of-the-range services to Western standards at an affordable cost for the population. Among these innovations, we can mention its orientation on total outpatient care, with short-term hospitalization covering medicine, surgery and maternity, all based on a high level technical platform.